About
Peterborough Opera exists to bring annual live performances of opera in English to Peterborough and the surrounding area.We also give concerts of operatic and other music several times during the year.
Although we are based in Peterborough, our singers come from a wide area and include all ages from teenagers to septuagenarians. We rehearse on Friday evenings for most of the year, with extra rehearsals in the run-up to our annual staged production.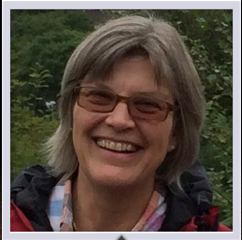 Our current musical director Kate Wishart started her professional life as an orchestral timpanist, joining the Academy of the BBC at age 19. Before deciding to become a doctor she worked with several opera companies including Phoenix Opera, D'Oyly Carte and Kent Opera, then directed by Roger Norrington. She has always loved opera, having first played in the orchestra at the Birmingham School of Music's annual opera performances from age 14 to 16. Both parents were musicians, and her father wrote several operas, some of which Kate played in.
At medical school she took up the baton to conduct the music society, including performances of Ruddigore and Pirates of Penzance, Carmina Burana and Vivaldi's Gloria. This involved teaching members of the college rugby team the words and the notes!
More recently Kate was the musical director for Oundle G&S Players, and took the role for Peterborough G&S for one year to fill their MD's sabbatical. Kate has been repetiteur for Chelsea Opera Group, and recently Thrapston Opera as well as Peterborough Opera. Kate still works in medical education, although retired from patient care in 2014 having been a GP locally since 1989.
Responses from some of patrons
"we both thoroughly enjoy opera, whether it be the grandeur of Verona, or the excellent performances of P.Op. We have our tickets for May, and look forward to seeing you there"
"Lovely concert yesterday evening – most enjoyable – and nice to see a good number of people there…….. Friends of ours thoroughly enjoyed the performance, they hadn't seen/heard Peterborough Opera before and were quite impressed."